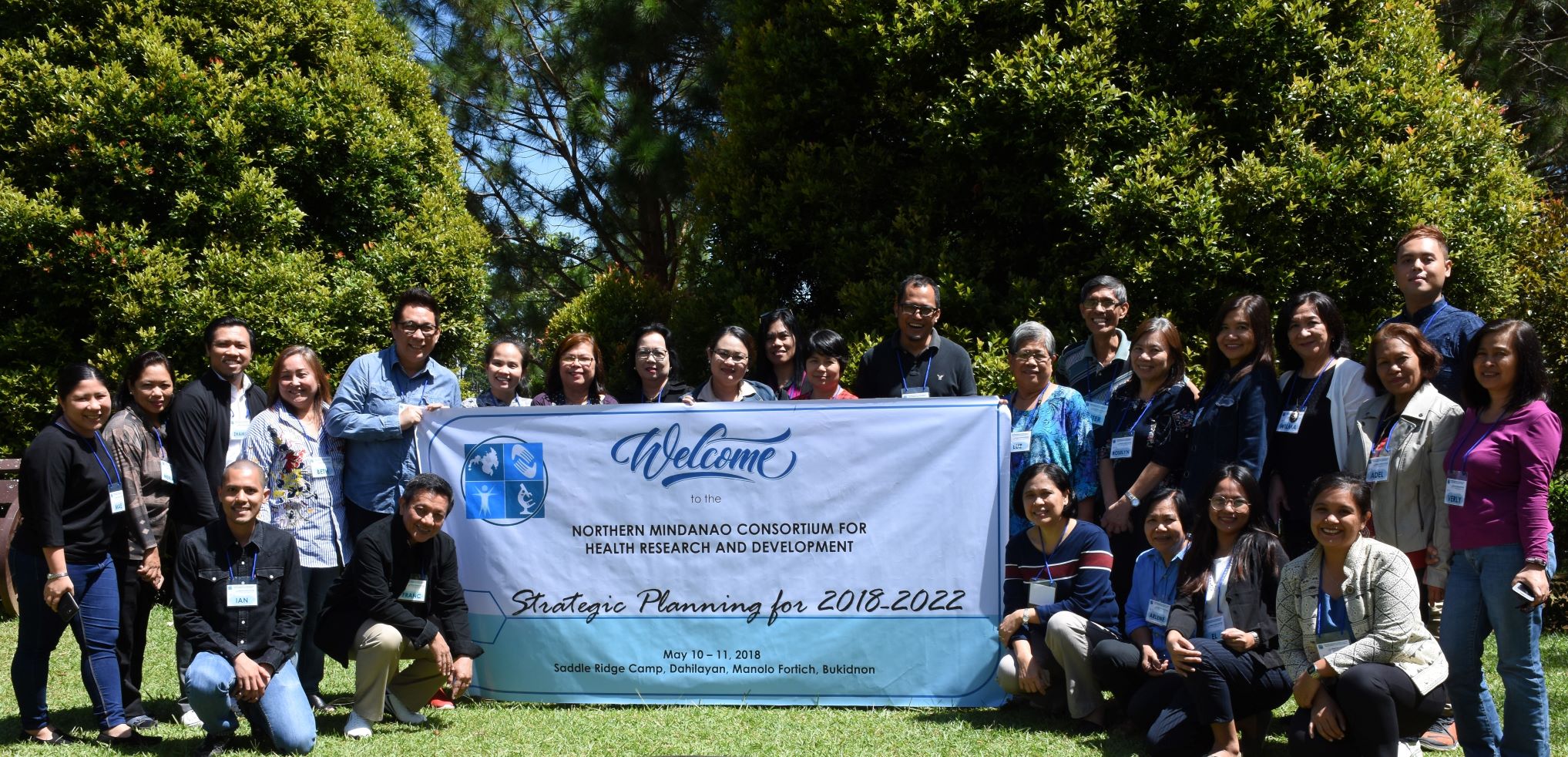 Representatives of the fifteen (15) member-institutions of the Northern Mindanao Consortium for Health Research and Development (NorMinCoHRD) convened at Saddle Ridge Camp, Dahilayan, Manolo Fortich, Budkidnon last May 10-11, 2018 for the formulation of its 2018-2022 Strategic Plan.
The consortium, as part of the national health research system, adopted the strategies of the Philippine National Health Research Systems (PNHRS) to achieve its goals and objectives in the next five (5) years. Prior to the setting of the objectives, the members reviewed the consortium's vision, mission and core values to check its appropriateness with the current situation and future trends of health in the region.
The 5-year strategic plan was developed through a series of workshops, presentation of outputs and discussions that were actively participated by the 26 members of the four (4) consortium committees, namely: Research Management Committee (RMC), Ethics Review Committee (ERC), Capacity Building Committee (CBC) and Research Information, Communication and Utilization Committee (RICUC).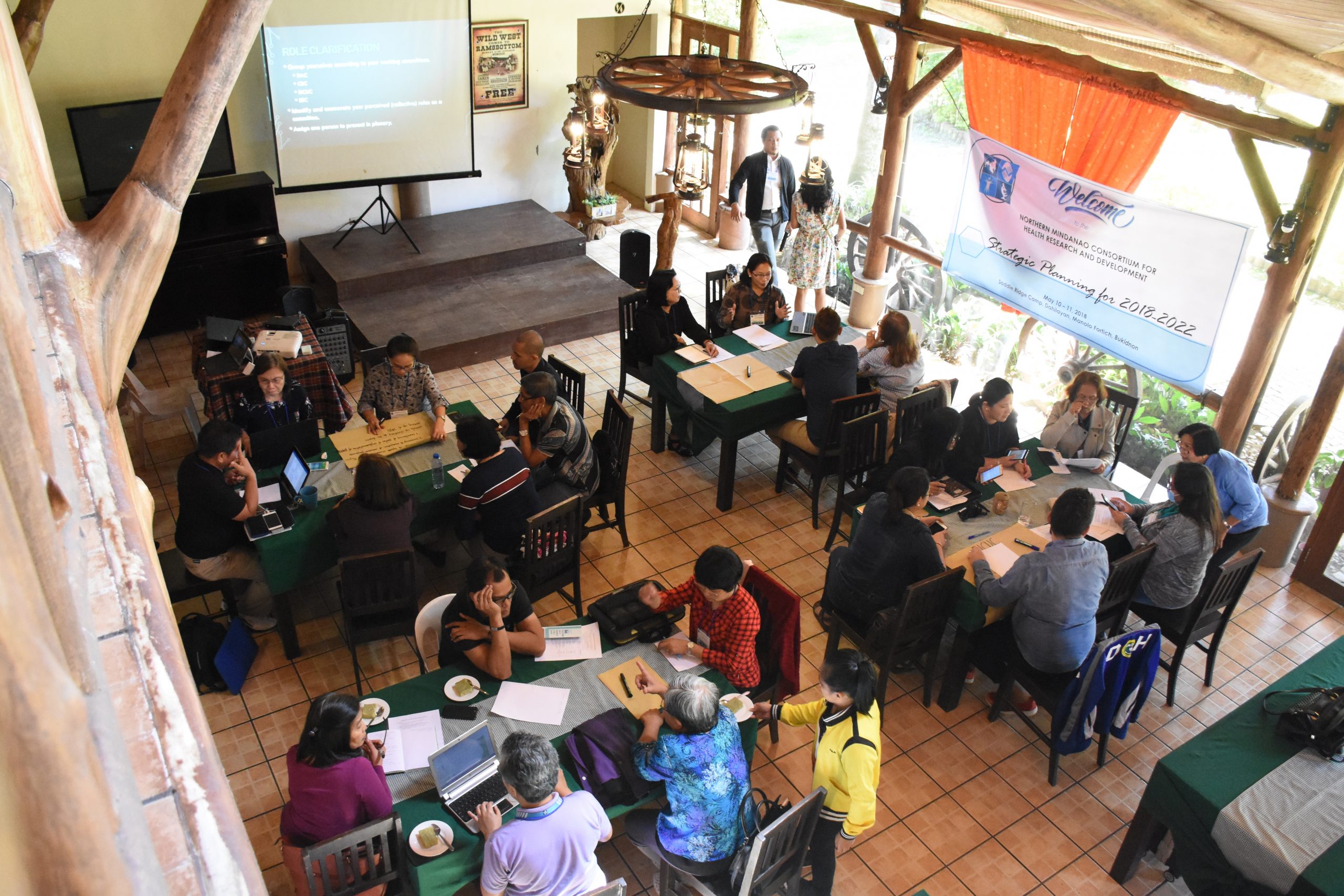 In a nutshell, the consortium targets to come up with more researches that is aligned with the Regional Unified Health Research Agenda (RUHRA)/National Unified Health Research Agenda (NUHRA) and can be funded by PCHRD, DOH and other fund source;  conduct more capacity building activities to enhance the capacities of researchers; encourage institution and consortium ERCs/RECs to be accredited by PHREB and communicate, disseminate and promote the utilization or translation of health research results into policies, products, patents and publications.
Chief of Institutional Development Division, Carina Rebulanan and Regional Coordinator, Wilma I. Santos of PCHRD witnessed the planning and gave invaluable inputs to the group in coming with the plan. The activity was facilitated by Dr. Zhamir M. Umag, the consultant-facilitator who also facilitated the Regional Unified Health Research Agenda (RUHRA) Consultation in 2017. (Hadassah Lois Matito, DOST-X)