'BerryPinoy' study to be finished by December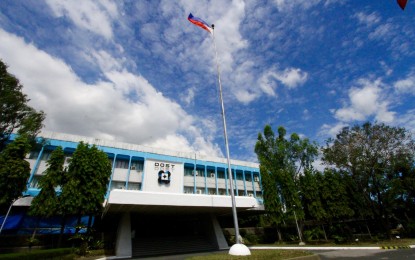 MANILA – Results of the "BerryPinoy" program, which seeks to explore the potentials of Philippine indigenous berries as functional foods, will likely be released in December, Department of Science and Technology (DOST) Secretary Fortunato dela Peña said.
"This program studies the antioxidant properties of local berries and their ability to address obesity and associated metabolic disorders including dyslipidemia, inflammation and oxidative stress," he said.
The program has two component projects:
One is the "Philippine Indigenous Berries: Bioactive components and in vitro biochemical activities". This seeks to establish the profile of the bioactive components and bioactivity of Philippine indigenous berries, namely, lipote and two varieties of bignay. It also aims to determine if processing methods affect the bioactivity of the raw materials.
Kathleen Tamayo, program manager of the Berries Program, told the Philippine News Agency that the first component was funded with over PHP7.5 million, that started in January 2019.
De la Peña reported the first project component found that the antioxidant content and activity of the berry samples are greatly affected by maturity.
Fully ripe flesh and seed parts of bignay showed the highest antioxidant content and activity, but unripe lipote flesh and seeds have substantial phenolic and flavonoid content.
He added that the antioxidant content and activities of the blanched berry samples registered higher than the unprocessed and steamed berries.
The second project component, "Philippine Indigenous Berries: In Vivo Studies on Toxicity and Effects on Biomarkers of Obesity and Associated Metabolic Disorders (Dyslipidemia, Inflammation, and Oxidative Stress" has been probing the in vivo oral toxicity of Philippine indigenous berries such as bignay and lipote, and the effects of these berries on biomarkers of obesity and associated metabolic disorders including dyslipidemia, inflammation and oxidative stress in vivo.
"Upon investigation of the nutritional content, lipote contains high amounts of vitamins C and E, minerals (boron, calcium, chromium, copper, iron, potassium, magnesium, manganese, nickel, lead, and zinc) per 100 grams of freeze-dried sample," de la Peña said.
Phytochemical screening showed presence of cardiac glycosides, coumarins, flavonoids, phenols, phlobatannins, quinones, terpenoids, and saponin, he added.
Acute and sub-chronic toxicity were also examined. The bignay varieties and lipote were fed to animal models, and no clinical and behavioral signs of toxicity were observed," according to de la Peña.
"It was observed that repeated oral administrations of freeze-dried duhat and lipote fruits for 28 days are safe for consumption. The project team is still completing the nutritional property evaluation and efficacy studies against metabolic syndrome," he said.
Over PHP13 million was allocated for the second project component.
"(After completing the project, researchers would) publish the findings, file for IP (intellectual property) where applicable, and present (the results) to different conferences/fora," Tamayo said.
Tamayo added that they have informed the researchers that they could apply for product development funding. (PNA)