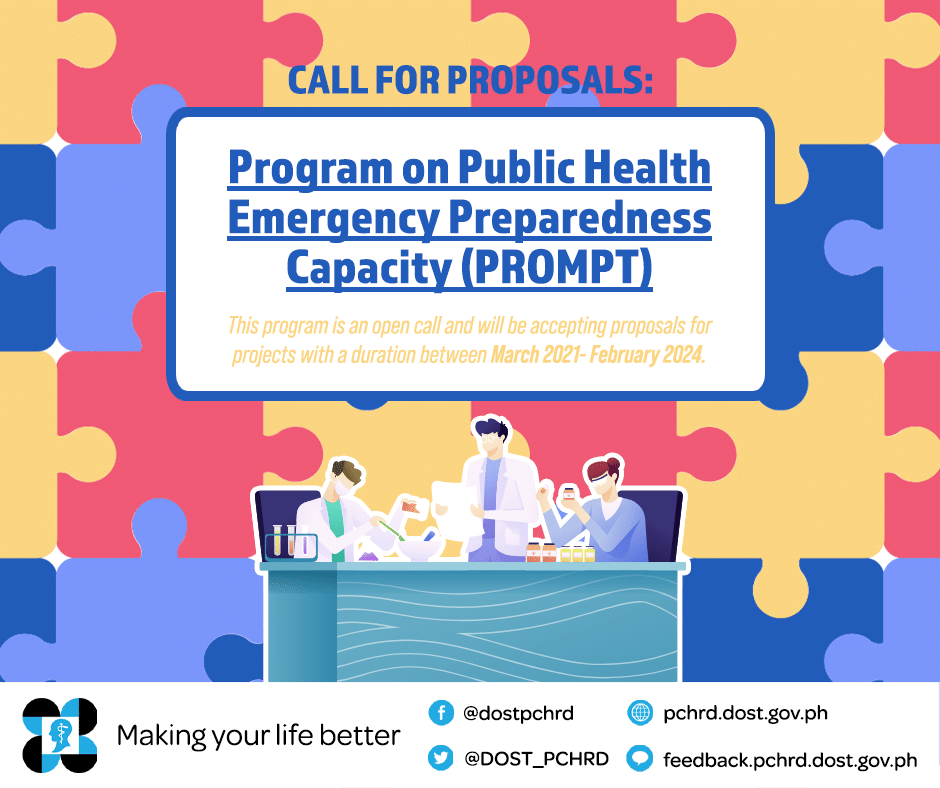 The Call for Proposals for the ASEAN-China Program on Public Health Emergency Preparedness Capacity (PROMPT) is now open!
This program is under the ASEAN-China Public Health Cooperation Initiative which focuses on enhancing regional preparedness capacity in response to the COVID-19 pandemic and future public health emergencies. To support this goal, the ASEAN-China PROMPT Program will carry out capacity building activities, creation of information and data exchange, vaccine research and development, and provision of technical support to ASEAN institutions in public health emergency response.
The projects under the PROMPT Program shall support health policy objectives of ASEAN Member States and China, and contribute to closer inter-institutional connections and cooperation between ASEAN and China, which could be reflected by joint collaboration projects between health institutions and government agencies.
Projects under this Program shall also be able to deliver long-term and sustainable benefits based on explicit reference to design and implementation factors contributing to its sustainability.
Requirements:
Government agencies or affiliated agencies, health or research institutions, universities from the ASEAN Member States may submit proposals. Partnerships between the ASEAN institutions and China are encouraged, during which a leading agency shall be identified as the project proponent and comply with the Rules of Procedure of Engagement of Entities with the ASEAN Health Sector if applicable.
Proposals must use the template prescribed by the ASEAN Secretariat and go through ASEAN China Cooperation Fund (ACCF) project appraisal and approval process individually (templates may be downloaded here).
For project proposals submitted with multi-year implementation of activities, it is recommended to have the initial activities be implemented within the first year, during which the outputs of initial activities will be evident and add value to the succeeding activities of the project proposal.
Budget of each project shall be evaluated based on the nature of the project and the project proposal on its own merit.
Any potential project proponent is advised to contact the focal points within the ASEAN  Secretariat and project officers of the ACCF Management Team before drafting and  submitting project proposals. Contact information is as follows:
Project focal points:
Health Division from the ASEAN Secretariat, (health@asean.org)
Mr. Gu Junjie, Programme Manager of the ACCF Management Team (gu.junjie@asean.org) / (62)813-18628589
Copy furnish to:
This program is an open call and will be accepting proposals for projects with a duration between March 2021- February 2024.
Source: https://www.pchrd.dost.gov.ph/news/6657-call-for-proposals-china-asean-public-health-cooperation-initiative-program-on-public-health-emergency-preparedness-capacity-prompt