The Department of Science and Technology Regional Office 10 through the Northern Mindanao Consortium for Health Research and Development has recently conducted a training-writeshop to 29 participants from various member institutions.
The said event tapped the expertise of Dr. Sheila V. Siar, the Director/Manager for Research and Information Department of the Philippine Institute for Development Studies (PIDS) to conduct the one and a half-day intensive online training-writeshop on policy brief preparation. The training-writeshop was conducted on October 14-15, 2021. The interactive and collaborative event aimed to capacitate the participants in crafting policy briefs based on existing health research initiatives and enhance their policy advocacy skills through breakout sessions and focus group discussions.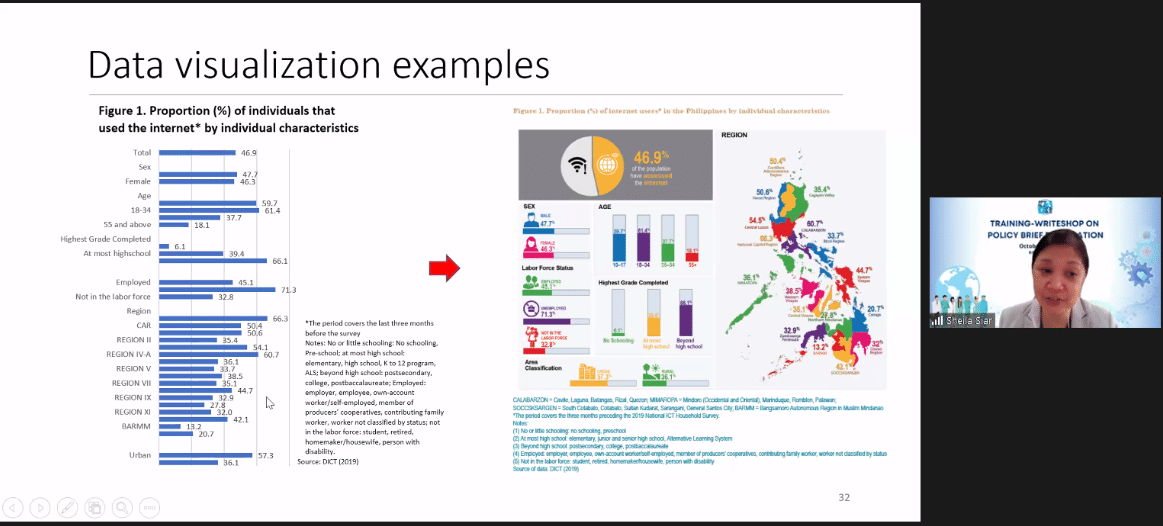 The researchers were taught with techniques and strategies in preparing and developing effective policy briefs based on the result of the study.
Dr. Siar encouraged the participating researchers to really pursue their policy briefs and circulate them to the relevant agencies that can help them in addressing the issues that they lay down in their policy briefs. (Linreb G. Mondero/DOST Bukidnon)
About DOST-X
The Department of Science and Technology – Region X (DOST-X) envisions to be an effective and competent catalyst of inclusive development by providing world class and innovative Science & Technology services in Region X.
Email: stpromotions@region10.dost.gov.ph
Number: 0915-582-4600