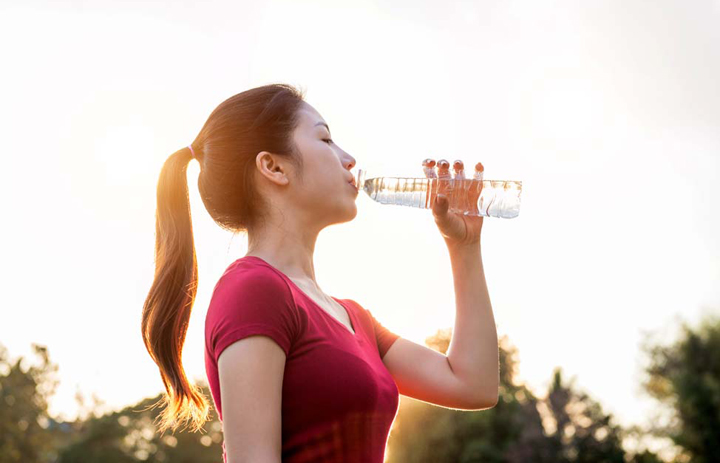 Consume more fruits and drink plenty of water to avoid getting dehydrated as the country is currently experiencing very high temperatures.
This was the reminder of Department of Health (DOH)—Calabarzon (Cavite, Laguna, Batangas, Rizal, Quezon) Regional Director Eduardo C. Janairo as the country has been experiencing very hot and humid weather the past few days.
"And it is best to keep the body cool by drinking plenty of fluids and eating fruits with high water content to stay hydrated. This will help prevent dehydration and will also keep your digestive system working well," Janairo said.
Janairo also reminded nursing mothers to breastfed regularly as it provides 88 percent of water and gives the needed nutrition to a baby.
As the country has been experiencing high heat indices, Janairo reiterated that people should not stay out of the sun to avoid getting sunburn, heat cramps, heat exhaustion or heat stroke.
"Don't linger too long under the sun to avoid suffering from heat stress or heat exhaustion or worst getting a heat stroke," Janairo said.
Underrated
He said people underrated the effects of the summer heat on their health as too much exposure from the sun can cause serious heat-related illnesses.
While inside the house, "stay in the coolest part of the house and when you are outdoors, stay in the shade away from direct sunlight and wear light colored clothing to reflect the heat."
"Don't forget to drink plenty of water to keep your body cool," he said.
On May 12, 2021, Sangley Point in Cavite registered a maximum heat index of 46 °C, Ambulong, Batangas with 42 °C and Tayabas City, Quezon with 37 °C.
According to the Philippine Atmospheric, Geophysical and Astronomical Services Administration (PAG-ASA) the highest heat index was recorded in Dagupan City, Pangasinan with a maximum of 51°C on May 8, 2021.
The heat index is the temperature that the body feels or the apparent temperature that gives the human body comfort.
"I urge everyone to take extreme caution as the hot temperature may continue during this summer," he concluded.
Source: Keep cool, drink lots of water, eat fruits and beat heat stroke | Claudeth Mocon-Ciriaco (businessmirror.com.ph)