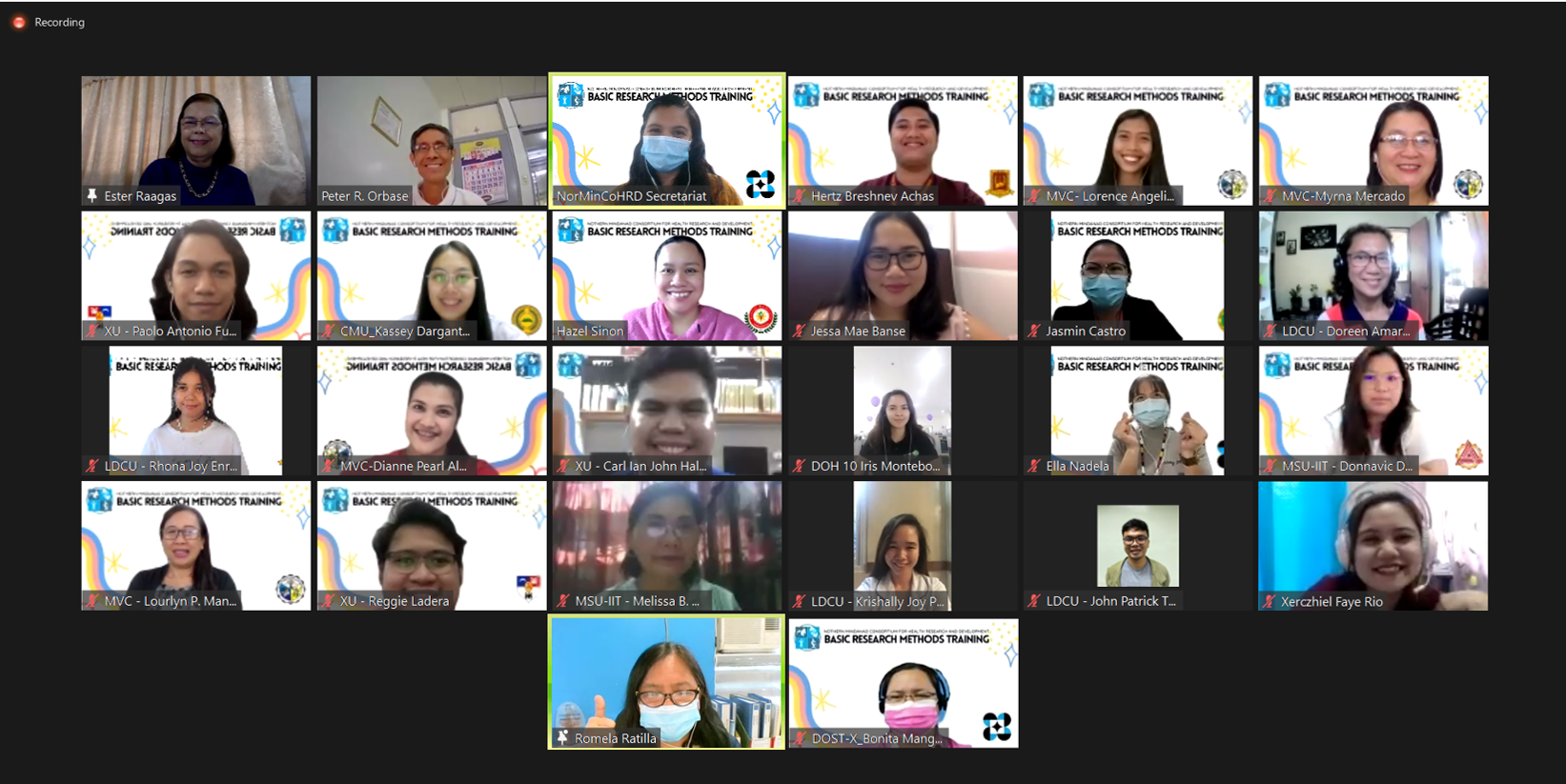 The Department of Science and Technology – Region 10 (DOST 10), through the Northern Mindanao Consortium for Health Research and Development (NorMinCoHRD), conducted a virtual training on Basic Research Methods on March 1-5, 2021, to capacitate junior health researchers in the region.
The training also aimed to address the shortage in human resources under research and development.
The researchers were faculty and staff from various higher education institutions, state universities and colleges, and national government agencies. The training taught the participants how to craft quality health research proposals for possible funding under the Regional Research Fund of the DOST-Philippine Council for Health Research and Development (PCHRD) and local funds from DOST 10.
As output, five of 10 research topics were recommended to become research proposals, including research related to breastfeeding, indigenous microorganisms, and diseases like COVID-19, tuberculosis, and zoonotic infections. These proposals will go through polishing, technical review, and funding.
Eventually, the approved and funded research proposals will make new policies, products, and patents that will be applied exclusively by NorMin to cater to the health needs of the region.
DOST-PCHRD and DOST 10 through NorMinCoHRD fund health research projects to increase Research and Development productivity in Northern Mindanao. (Ella B. Nadela, Region-10)