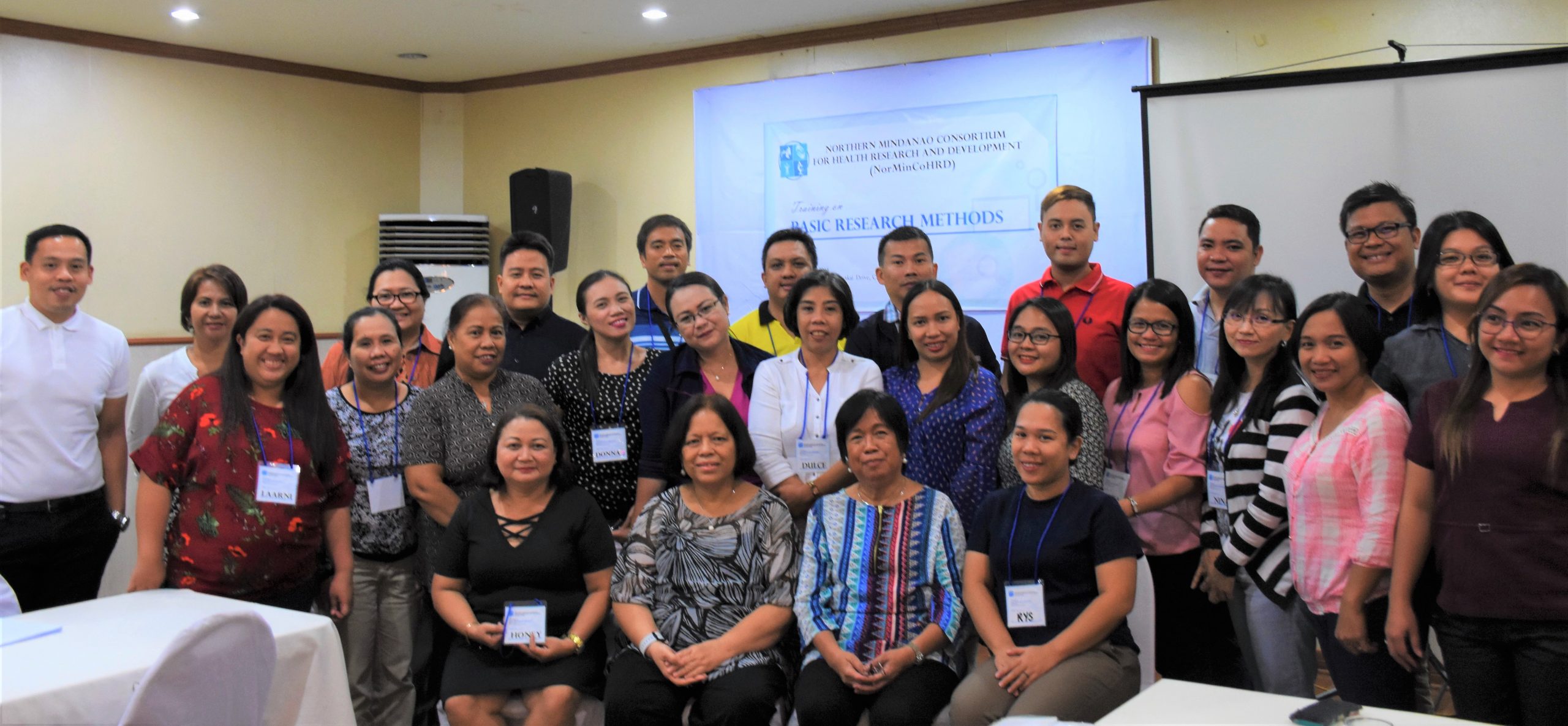 The participants together with Dr. Mendoza and Dr. Saniel (front row, 2nd and 3rd) during the Training on Basic Research Methods
The Northern Mindanao Consortium for Health Research and Development (NorMinCoHRD) conducted a Training on Basic Research Methods last May 29-31, 2018 at Pearlmont Hotel, Cagayan de Oro City.
The training was attended by a total of twenty-seven (27) participants from different member-institutions wherein they produced capsule research proposals. Dr. Ophelia M. Mendoza and Dr. Ofelia P. Saniel, both coming from the University of the Philippines and consultants of the Philippine Council for Health Research and Development (PCHRD), were the resource speakers of the activity.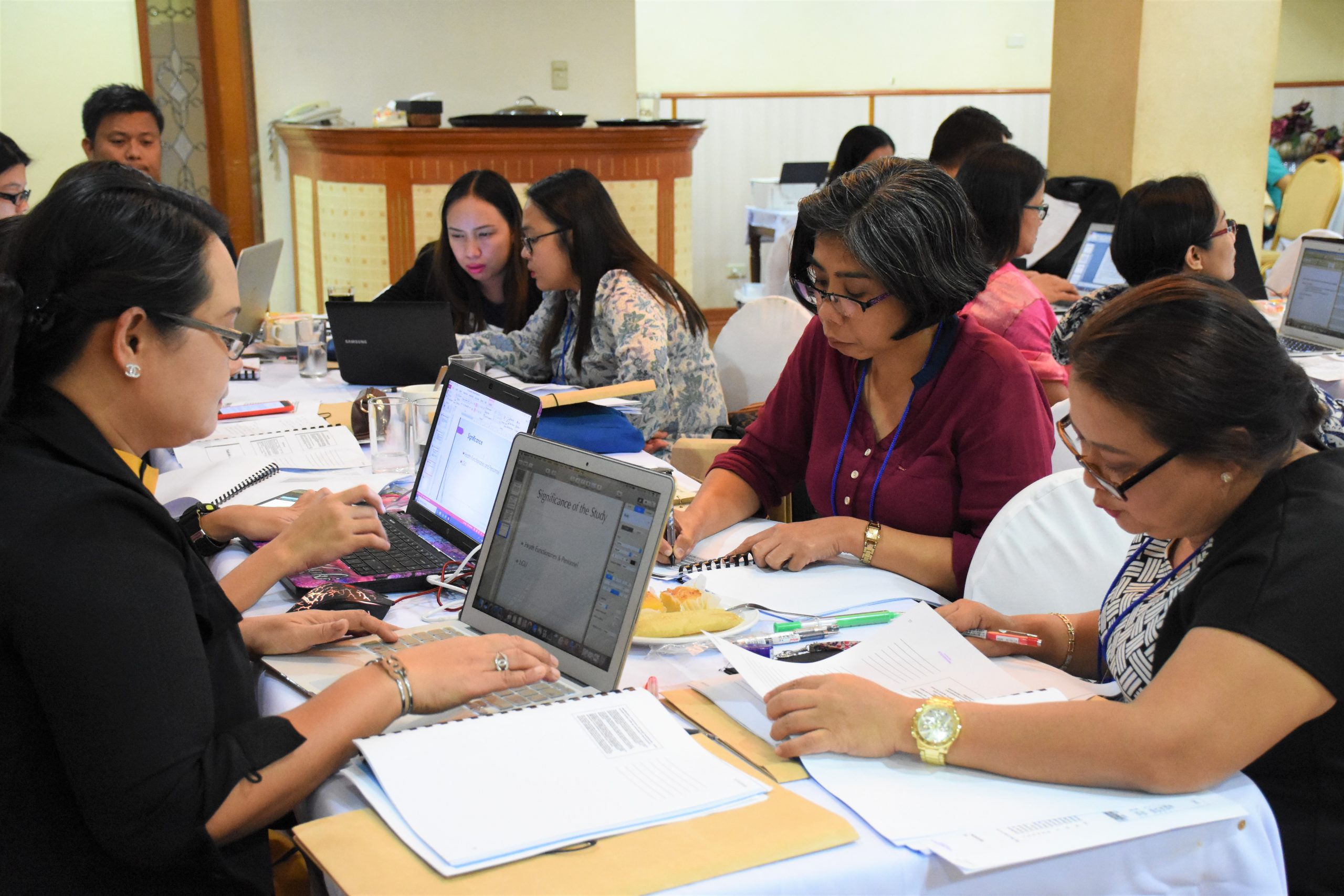 The participants discussing the researches to be presented in the plenary
The three-day training focused on understanding the different steps in conducting health research and developing a capsule research proposal. A total of sixteen (16) capsule research proposals were generated and presented by the participants in plenary. These were critiqued by the resource speakers to improve the proposed researches and to make sure that they are aligned with the Regional Unified Health Research Agenda (RUHRA).
Aside from coming up with fundable health research proposals, it is believed that the capacities of the junior researchers are also enhanced and will make them competent researchers in their respective field of expertise. (Hadassah Lois Matito, DOST-X)