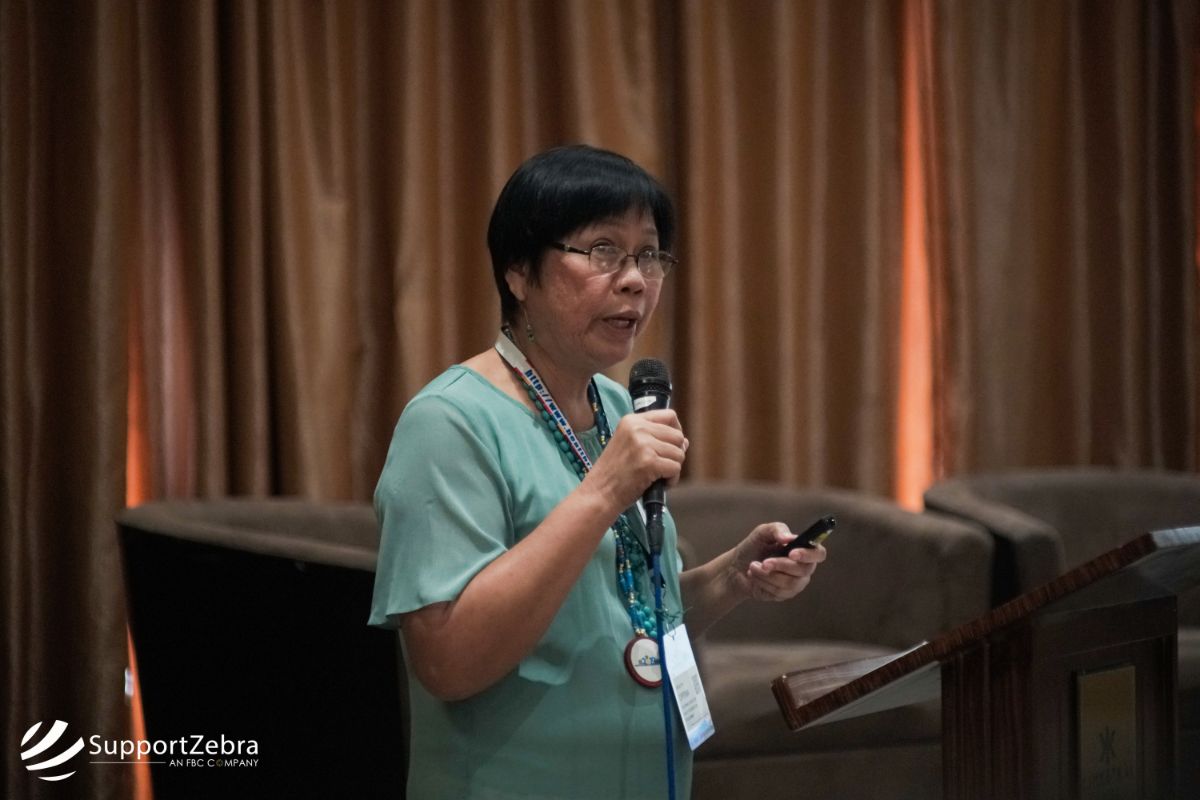 Engr. Opeña, Chief Science Research Specialist of PCHRD talks about HERDIN+
The health research community celebrates the 13th Philippine National Health Research System (PNHRS) Week this August 13-16, 2019, held at Limetkai Luxe Hotel, Cagayan de Oro City. This year's celebration is hosted by the Northern Mindanao Consortium for Health Research and Development (NorMinCOHRD) with the theme, "Achieving Health-related Sustainable Development Goals (SDGs) through Research and Innovation".
One of the highlight event of the said celebration was the Tracking and Reporting Research Data. Ms. Merlita M. Opeña, Chief Science Research Specialist of the Philippine Council for Health Research and Development (PCHRD) stood as the resource speaker with a topic: Tool for Research Institutions for Research Information Management.
Ms. Opeña promoted the use of the PCHRD's Health Research Information and Development Network (HERDIN+), a Philippine Health Research Registry. HERDIN+ is an online database which enables online publishing, exchange, and dissemination of quality health research. All institutions doing health and health related research can use the system.
HERDIN+ features search and upload published and ongoing research, apply for and track PCHRD research grants, register and upload clinical trial studies, build and organize institutional research profile for institutional reporting and decision making, monitor and evaluate consortium performance, and monitor and evaluate PNHRS system performance.
With this initiative, they will be able to organize and manage the research system; provide access to health related research information; and generate a comprehensive report on health related research information from PNHRS implementing institutions, consortium member institutions, and research generating institutions.
With Ms. Opeña were Dr. Charles Y. Yu of De La Salle Health Science Institute, Dr. Eva Marie C. Cutiongco-De La Paz of University of the Philippines Manila, Dr. Everlyn C. Creencia of Mindanao State University-Iligan Institute of Technology, and Dr. Ester L. Raagas of Xavier University-Ateneo de Cagayan, who served as Reactors and shared important implications regarding the topic.
PNHRS week celebration serves as a platform for the different stakeholders to discuss the current situation, challenges, and advancements related to improving health and equity through reinforced health research and innovation in the regions and local communities.