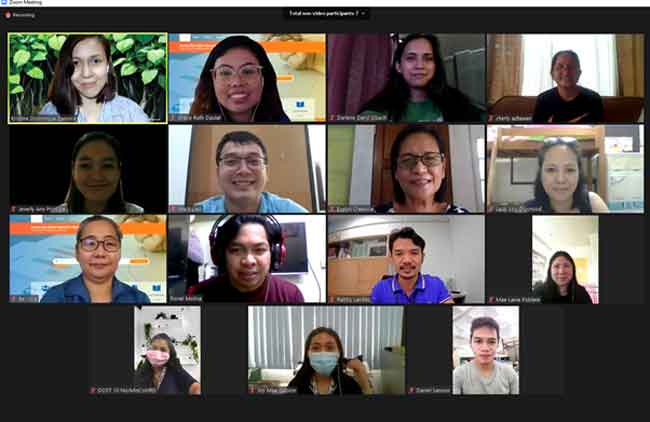 Participants from MSU-Iligan Institute of Technology
Three higher education institutions in Mindanao took part in an online research camp held by the Department of Science and Technology–Philippine Council for Health Research and Development (DoST-PCHRD) in September via video-conferencing app Zoom.
The Health Research and Development Information Network Platform of Unified Research Information Management Systems (HERDIN PLUS) Online Research Camp was held from September 15 to 17 attended by member-institutions of the Northern Mindanao Consortium for Health, Research, and Development (NorMinCoHRD), namely the Iligan Medical Center College (IMCC), Mindanao State University–Iligan Institute of Technology (MSU-IIT), and Liceo de Cagayan University (LDCU).
HERDIN PLUS is an online portal that gives easy management and access to health, as well as research information. It is also used to streamline health data collection in supporting both policy- and decision-making of stakeholders in the field of health research.
"The research camp's objective was to generate a comprehensive report on health and health-related research information from Philippine National Health Research System (PNHRS) implementing institutions, consortia member-institutions, research-generating institutions. Through this system, access to health and health-related research information will be highly improved. Reports generated from the HERDIN PLUS will also be the bases for assessing the health of the PNHRS," DoST informed.
Participants included research directors, researchers and IT staff.
Visit http://www.herdin.ph/ for more information.
Source: https://www.manilatimes.net/2020/10/22/campus-press/dost-holds-research-camp-for-region-10-heis/783763/