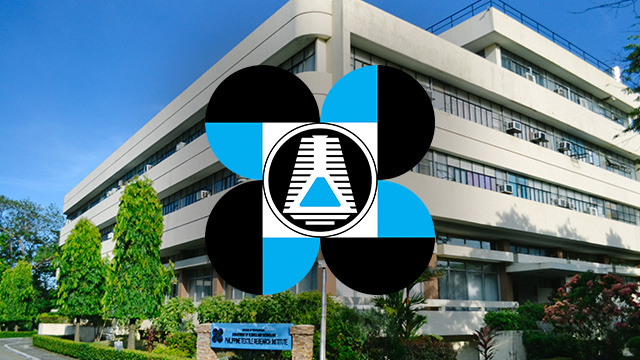 Over 50,000 reusable face masks which can be used up to 50 times will be produced by the Department of Science and Technology-Philippine Textile Research Institute (DOST-PTRI).
The masks will use a PTRI textile-coating technology for treatment and finishing. It will also collaborate with the Power Fashion Inc. to produce masks using local fiber textiles which will be donated by the latter.
In a Facebook post, DOST Secretary Fortunato dela Peña said this initiative is just one of  the department's plans in relation to the recent declaration of an enhanced community quarantine over Luzon.
Around 26,000 tests can be made as COVID-19 diagnostic kits are being prepared by the University of the Philippines-National Institutes of Health (UP-NIH), Philippine Genome Center, and The Manila HealthTek Inc.
More test kits will be produced and be made available by the agencies should the Department of Health need more. This will be made possible through the help also of the DOST, through its Philippine Council for Health Research and Development (DOST-PCHRD).
DOST's Industrial Technology Development Institute (DOST-ITDI) will open its Food Innovation Facilities for the production of processed food in limited in capacities. It will also immediately make available 15,000 packs of RTE Arrozcaldo Chicken and 3,000 packs of Rice Meal for distribution in the regions.
DOST-ITDI will also offer online livelihood training or e-learning courses for the making of hand gel sanitizer, rubbing alcohol, antibacterial soap, and processed foods.
The DOST-Food and Nutrition Research Institute (DOST-FNRI) can provide complimentary food for babies and children. They are available in 37 technology adopters which are LGUs, SUCs, NGOs, or private enterprises in different regions.
DOST-Advanced Science and Technology Institute (DOST-ASTI) can use its new satellite imagery plus other complementary data in providing useful data analytics, like movement of people and others.
DOST-ASTI will also accelerate its research in developing a small thermal camera that can be attached to smart phones to be used as temperature scanner.
The DOST-Philippine Nuclear Research Institute (DOST-PNRI) can offer sterilization services using e-beam for medical devices.
DOST's Metals Industry Research and Development Center (DOST MIRDC) has ready designs for evacuation tents, hospital beds, and crushing machine for spent medical vials. They also have agro-machineries designs for livelihood purposes.
DOST's Philippine Institute of Volcanology and Seismology (PHIVOLCS-DOST) will make available unused masks that were readied during the ash fall spewed by the Taal Volcano. It will also continue a 24-hout monitoring of volcanoes and earthquakes.
DOST's Philippine Atmospheric, Geophysical, and Astronomical Services Administration (DOST-PAGASA) will continue round the clock forecasting of weather and other related phenomena.
DOST's Science Education Institute – Department of Science and Technology (DOST-SEI) has installed online application systems for DOST scholarships. It will also process the giving of scholars' allowance in advance through their ATMs.
DOST's Philippine Science High School System (DOST-PSHS) System, with its 16 regional campus nationwide, has immediately shifted to home-based study using e-learning methods and materials heavily.
The repayment system for production technology equipment advanced by the DOST for higher productivity to Micro Small & Medium Enterprises in all regions of the country will be restructured for two months deferment without penalty.
"Critical testing and laboratory services will continue," Dela Peña said.
Source: https://news.mb.com.ph/2020/03/18/dost-ptri-to-produce-face-masks-that-can-be-recycled-up-to-50-times/