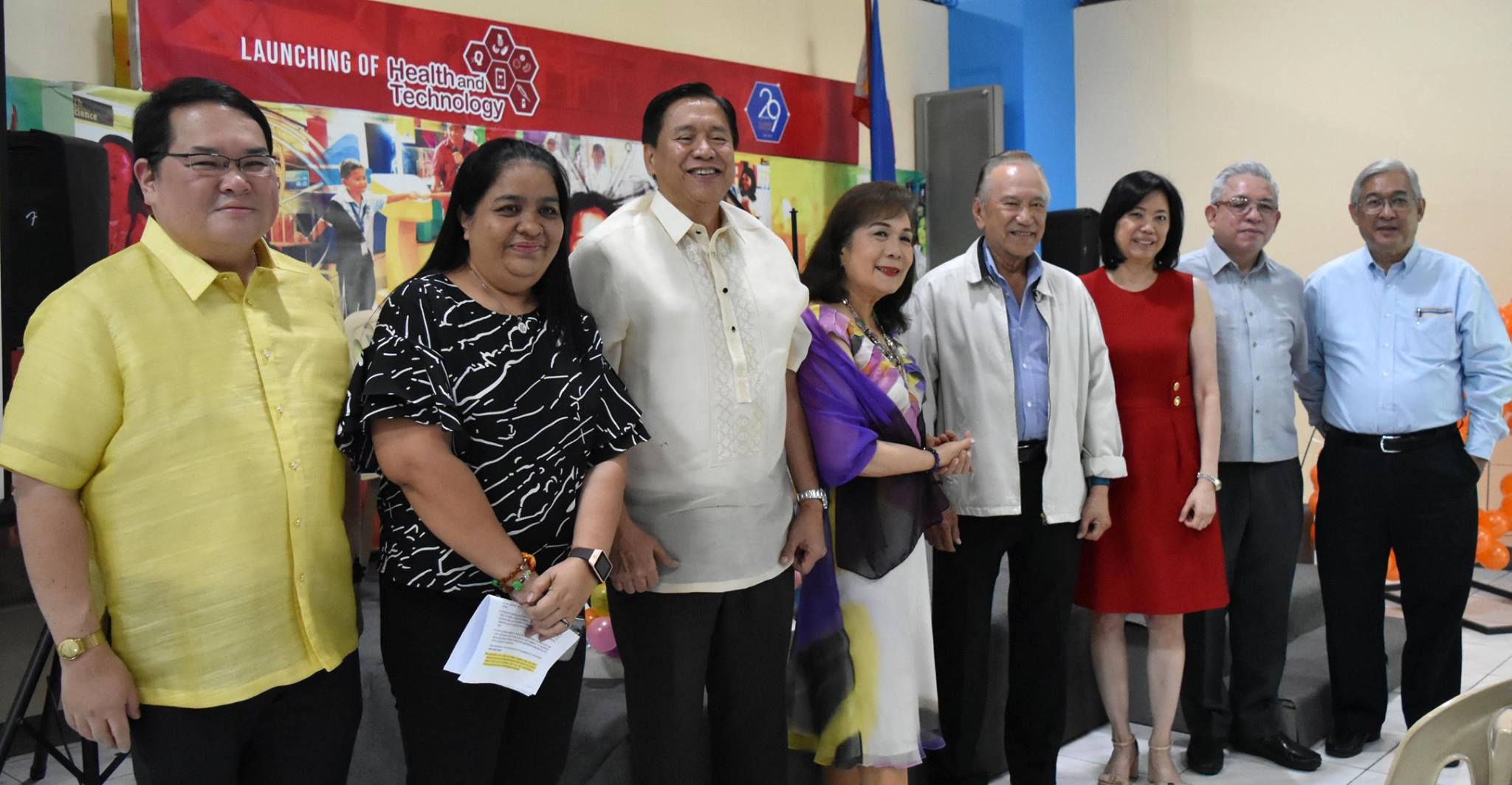 Photo: Philippine Science Centrum
Science is more fun at Philippine Science Centrum (PSC). This is made possible by the launching of the Health and Technology Gallery last month at the PSC, the flagship program of the Philippine Foundation for Science and Technology (PFST).
The gallery aims to develop interactive exhibits aligned with research areas, the National Unified Health Research Agenda 2017-2022, and with the health and science education curriculum.
It also aims to promote understanding, positive attitude, commitment and active engagement in taking care of health among students and teachers, and the general public.
Sponsored by the Department of Science and Technology-Philippine Council for Health and Research Development (PCHRD), the new gallery is comprised of six exhibits: drug discovery (Vaccine); functional foods (Phytonutrients); dengue (Dengue Virus); hospital equipment and biomedical devices (Test Your Eyesight): information and communication technologies for health (Healthy App Kiosk and Wireless Medical Devices); and health and climate change adaptation (Sneeze and Disease).
Gracing the occasion were Dr. Israel Francis A. Pargas, senior vice president of Philippine Health Insurance Corp. (PhilHealth) as guest speaker and Alysya Marie Pedraza of PCHRD, representing Director Jaime Montoya.
Pargas discussed the government's response on the current health outbreak in terms of awareness and prevention, and PhilHealth's collaboration with academe by making health education part of the current education curriculum.
He also mentioned about the recently signed bill on Universal Health Care that benefits every Filipino.
Pargas commended PFST-PSC for taking the lead toward health-information campaign and thanked PCHRD for partnering with an informal learning facility like the PSC.
PFST-PSC is grateful for PCHRD for believing that PSC is one of the right channels for promoting public understanding on health.
The launching of exhibits was the highlight of PSC's 29th anniversary celebration.
PFST Chairman Filemon T. Berba Jr. and President Rodolfo S. Salazar assured the stakeholders that PFST-PSC will continue to provide engaging exhibits and activities toward better understanding and appreciation of science.
Also present during the launching were representatives from academe, private sector, medical and health practitioners and from the local government.
Source: https://businessmirror.com.ph/2019/03/24/philippine-science-centrum-is-more-fun-with-new-health-and-tech-gallery/