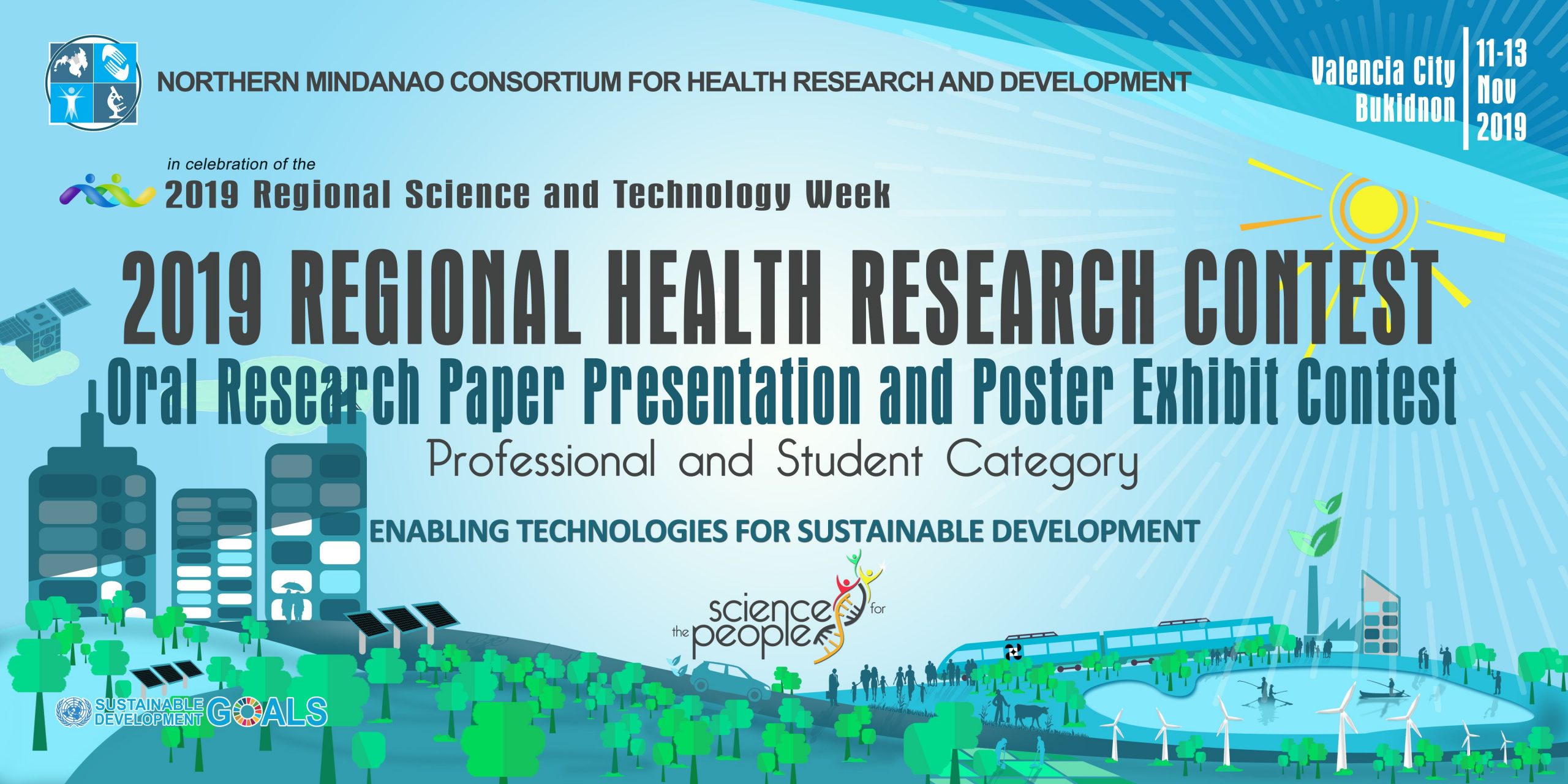 Students and professionals throughout Region 10 are competing in the oral research paper presentation and poster exhibit categories.
The exhibit will be available for public viewing at the Level 3 of Robinsons Place Valencia from November 11 until November 13, 2019.
Completed health and health-related researches that belong to the priority areas of the National Unified Health Research Agenda will be showcased in the competition to support the United Nation's Sustainable Development Goals (SDGs) particularly SDG#3 "Good Health and Well-Being."
The annual research competition is participated by member institutions of the Northern Mindanao Consortium for Health Research and Development (NorMinCoHRD).
Winners of the regional level will be endorsed for the national level competition which will be conducted during the 14th Philippine National Health Research System Week in August 2020.
This year's Regional Health Research Contest is part of the Regional Science and Technology Week (RSTW) celebration. Everyone is invited to view exhibits. Admission is free. (Ella B. Nadela, DOST-X)